Charles Crane, M.D., F.A.A.O.
Cataract, Eye Plastic Surgery,
Refractive Surgery, Diabetic Eye Care & Glaucoma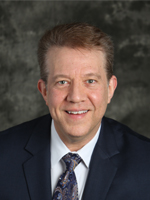 A board certified ophthalmologist, Dr. Crane is more than a general ophthalmologist. He gives his patients hands on state-of-the-art treatment for cataracts, refractive errors, eye diseases and cosmetic eyelid problems. Dr. Crane caters to both our English-speaking and Spanish speaking patients.
Refractive Surgeon
Dr. Crane is the co-director of the refractive surgery team at NNJEI. Dr. Crane performs the latest refractive surgery techniques.

With pioneering procedures and the latest refractive surgery techniques in refractive and corneal surgery to correct nearsightedness, farsightedness and astigmatism, Dr. Crane is able to help patients become less dependent on contact lenses or glasses.

Feel free to discuss these lifestyle-changing procedures with the doctor during your visit, or schedule a special refractive surgery consultation.
Leader in Institute's Rapid Vision Cataract Surgery™
Dr. Crane continues his leadership role in ophthalmology by being one of the first cataract surgeons in New Jersey to offer his patients no needle, no stitch, no patch, no restrictions implant and cataract surgery.
Dr. Crane is also one of the first in New Jersey to use the new bifocal implant to allow patients over forty years old to see well without glasses for distance and for near or reading vision.
Dr. Crane believes the new methods of cataract surgery he is helping to pioneer represent a major lifestyle improvement to his patients.
Skilled Plastic Surgeon
Dr. Crane brings an additional dimension to the services provided by the Institute. After completing his ophthalmology training he went on to complete a fellowship with a world-renowned ocular plastic surgeon. This training included restoration of droopy, baggy eyelids or eyebrows, as well as, cosmetic and aesthetic surgery corrections and skin peels.
As an ocular plastic surgeon, Dr. Crane trained specifically to perform intricate reconstructive procedures around the eye.
Co-Director of Mission Cataract
Dr. Crane believes that medical treatment should not be denied if patients cannot pay. That is why he participates in this program, which provides free cataract surgery for those who have no other means to pay for this vision-restoring surgery.
Director of Institute's Glaucoma Service
Dr. Crane has been asked to direct the Institute's Glaucoma Service. As head of this service, Dr. Crane is responsible for insuring that all glaucoma patients are evaluated and treated under protocols developed by the Northern NJ Eye Care Team.
Dr. Crane's knowledge of the latest treatments and diagnostic techniques will help to prevent vision loss in the Institute's glaucoma patients.
Dr. Crane, with his warm and caring personality, can effectively communicate problems and their solutions to his patients.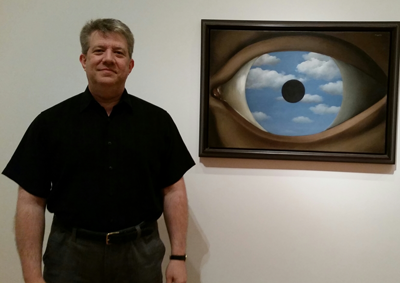 Dr Crane finds he's unusually drawn to this painting at MOMA
Communicator
Dr. Crane believes that communication is the basis of good medical care, as well as good patient relations. Dr. Crane was a featured guest on the radio program "Eye on Your Health", on WVNJ, educating the listening audience about eyelid diseases. Dr. Crane encourages his patients to ask questions and be involved in their health care. He also speaks Spanish fluently.
Laser Expert
Dr. Crane is an expert in the use of lasers for the treatment of diabetic eye disease, glaucoma treatment, plastic surgery and skin wrinkle removal, as well as treatment of "after cataracts," skin lesions, and refractive errors.
Believes Vitamins are A Great Tool
Dr. Crane asks his patient who have plastic surgery or who suffer from macular degeneration to use specific vitamin regimens as part of their therapy.
Native of the Oranges
Dr. Crane and his wife were both raised in West Orange and attended Mountain and West Orange High Schools. The Crane's have three lovely young children.
Involved In His Profession and Community
Dr. Crane is an attending and teaching physician at New York Eye And Ear Infirmary and UMDNJ - New Jersey Medical School. He has taught residents as Chief Resident, and as Plastic Surgery Clinic Director, and throughout his residency. Dr. Crane has received awards and certificates for his patient care and education, and served as a representative for the Committee on Conservation of Vision for the New Jersey Ophthalmology Society.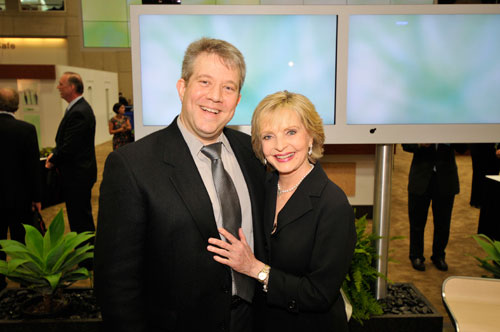 Dr. Crane with Florence Henderson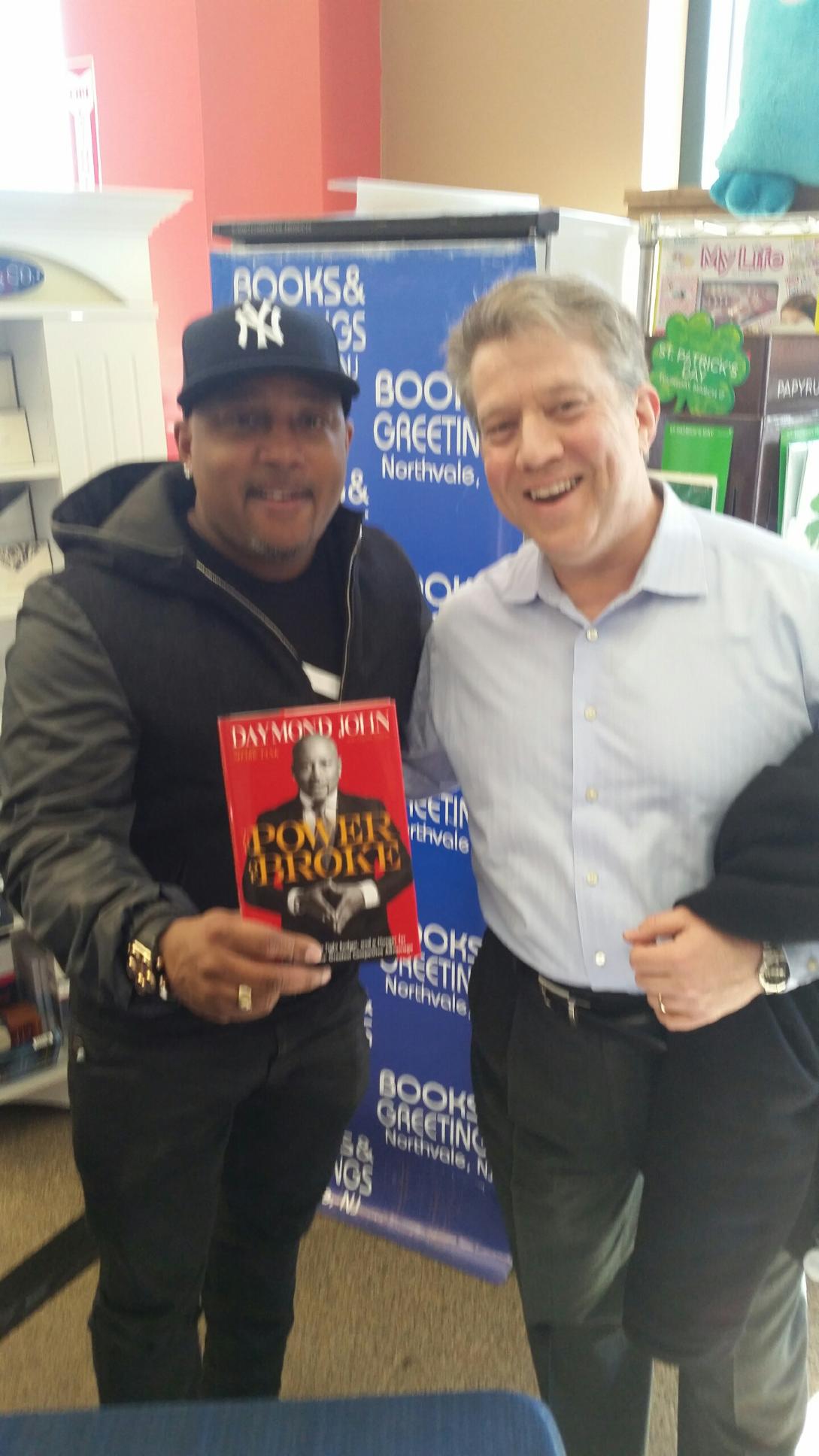 Dr Crane meets one of his favorite Sharks, Daymond John, at a book signing!